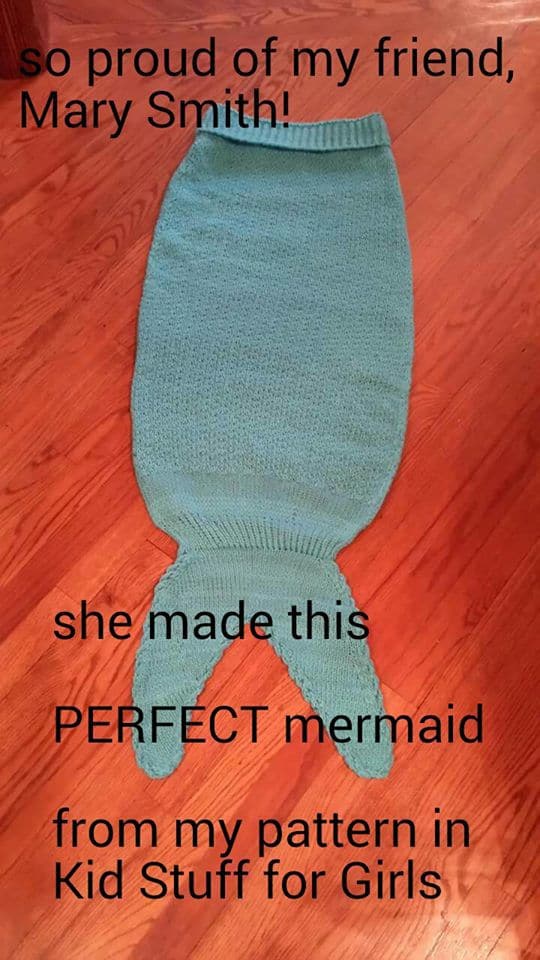 Mermaids I have met Jacqui Falder has made 3 mermaids [so far] and has kindly shared this info to help other knitters. The blue one is a standard gauge one in the smallest [infant] size. It used 59g yarn that was about 3 ply in weight. The striped one was made in chenille 4 ply striped with dark green 4 ply at T10. The combined yarn weight was about 700g. Third one is for a tall young woman using thicker 4 ply with some gold sparkle. T10, size using 56stx2, main length 392R weight 584g. She tightend the stitch size for the tail of this one to make the tail smaller and firmer.

The thing I hear most often about this pattern is that it works great and is simple kitting AFTER the knitters settle down to read all the info. I know, it's a huge amount to read and I'm not a fan of that much pattern reading myself. But that was the ONLY way to get all the sizes from newborn to grandma and all the gauges in. SOOOooooo happy reading!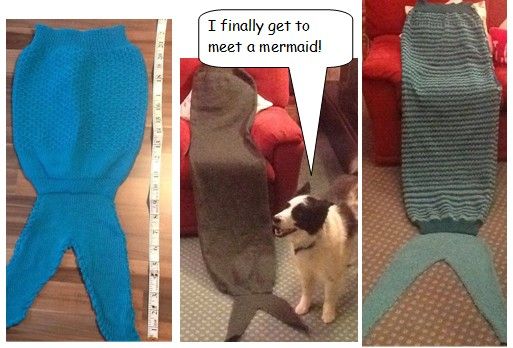 If you have made a mermaid and would like to share info about yarn consumption to help others, please e-mail me. We'll add it here.